If you want to start a product manufacturing project, it's not necessary to know everything about plastic injection molding. However, having a big picture of the manufacturing process and the most common promotional products, would help you to understand the best way this manufacturing process can help your business strategy.
This guide will help you to plan an initial budget for your entire project, but first, you have to know the different processes involved in the creation of a new plastic piece. Budget and time of fabrication are deeply related to the kind of product you want to fabricate, this implies understanding how things get done and the options you have to accomplish the result you want.
Injection Molding Complete Process
The injection molding process is very simple actually. A special machine injects liquid plastic material into a customized mold that shapes the final product. That's all. Strictly, this is the complete injection molding process. Nevertheless, many people use the term to name the complete product manufacturing process.
Before we explain those secondary and important processes, you need to know how injection molding works step by step.
Plastic Injection Molding
The machine needed to create a new plastic product depends on what kind, size and shape will have the piece. Small parts tend to cost cheaper than a 5 kg piece due to the required material and the machine use.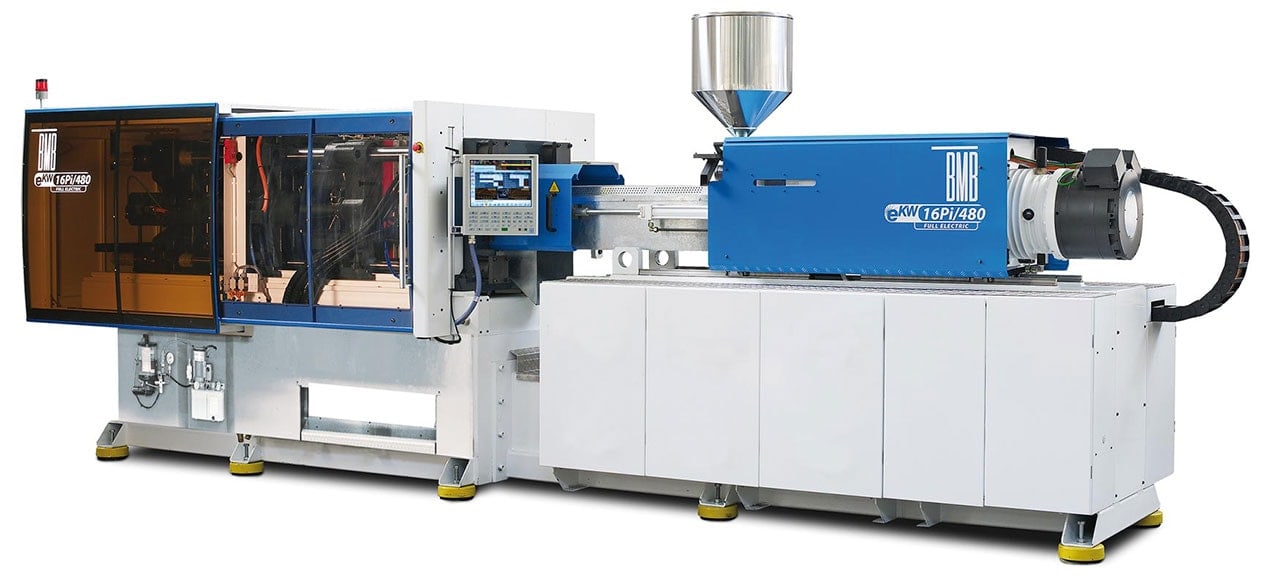 Once we have chosen the correct machine, the solid material is introduced in the hopper, where little by little the plastic will be compressed by the rotating screw. Then, the plastic is transported and melted before it arrives to the injection chamber.
The melted plastic is injected into a customized mold, generally made of two parts. When the material becomes cool and solid, the molding plates separate and the piece is released. The process is now complete, so the plates return to their original position, ready to receive new melted material.
There are two types of molding systems, choosing between one or another will affect, of course, the entire project production time and budget.
Cold runner
A runner or molding system is the path where the liquid material travels until it arrives to the mold. In this system, the melted plastic has to travel across a narrow path to get to the center of the mold.
O the one hand, cold runner molds generate plastic waste and the production is slower because of the cooling stage. On the other hand, it is cheaper to maintain and produce.
Hot runner
In hot runner, the liquid material runs through special nozzles conducting the plastic directly to the center of the mold. There is no solidification time or waste, and there's more control over how much material is injected.
Now, you know about injecting systems,but what about the molds? As we have mentioned, they are part of the injection process, but of the assembly line too.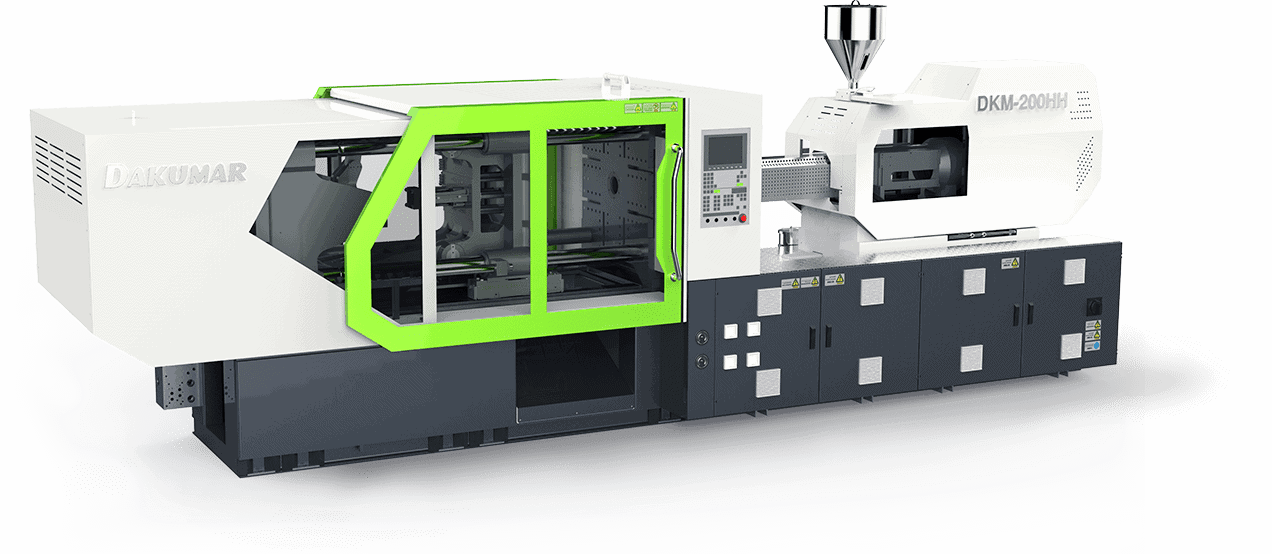 Assembly
In the assembly process, different pieces are joined to create a more complex product. One of the assembly methods is directly related to the molds.
Molds
There are different kinds of molds, which one to use depends entirely on the shape of the piece we are manufacturing. Most of the shapes only need a two-part mold: the plates separate their two halves to release the product. However, if the piece has a more complex shape, then side action molds will be required. These are molds with more than two parts releasing the product.
Other kinds of products demand special molds with "releasers", so the piece can be pulled out when it is finished. It is really important to know which molds are the right ones for a product, otherwise something could go wrong, for example, the screw caps could get stuck without these special mechanisms.
Assembly Types
There are different ways to assemble two pieces, which one to use will depend on the budget and the final product we are manufacturing. There are different types of assembly, for example, mechanic assembly, ultrasonic sealed and adhesives.
Mechanic Assembly
With this method, two different pieces are pressed to get embedded. Since the planning of the mold, the pieces are made with special shapes to embed each other, so their assembly process is reduced to join them manually.
Mechanic assembly saves material, effort, and money, but it doesn't work with all kinds of products.
Ultrasonic Sealed
Two pieces are sealed with ultrasonic waves in a special machine. This process melts some particles on the surfaces and blend them.
Adhesive substances
In this case, pieces get joined with different kinds of glues. The required substance will depend on the kind of product to assembly.
Assembly comes after the injection molding is over, but there are other secondary processes in product manufacturing, like the decoration process.
Decoration
After your product is shaped and assembled, some decoration will be needed to reach its final form. Any painting, print or engraving will be produced on this process.
Pad printing
A silicone pad covered with paint or a specific design is pressed onto the product surface. This way, the product gets its colors and decoration.
Heat Transfer
In heat transfer, a patch with the original design we would like to reproduce is pressed with some heat around it against the piece. The heat and the pressure transfer the design to the product. It's important to consider it only works on flat or cylindrical surfaces.
Spray masking
In this method, parts we don't want to paint get covered with a mask. Then. the product is sprayed and finally the mask is released.
Serigraphy
One of the oldest decoration processes is serigraphy. This technique works with a mesh that has a specific design that is transferred onto the product by pressing the ink through it. It doesn't work on flat or cylindrical surfaces.
In Mold Labeling
As its name says, a label is introduced inside the mold, so the plastic gets shaped over the label, and when the product gets cool, it already has the label embedded.
Labeling
Instead of using paint or other decoration methods, it is sometimes cheaper and easier to use labels with the wanted design on them.
After the decorating process, the product is ready to use, but some project need an extra step to achieve a good presentation for the final customer.
Packaging
The last process in the production line is packaging. There are many ways to package your product: boxes, bags, plastic, etc. A number of times, the product storage and distribution influence this decision.
You already know the entire process of plastic manufacturing, now we will show to you some ideas of plastic products that help companies to create a competitive advantage.
Plastic products ideas
In inbound marketing, one of the most important goals is to delight the customers. If the user has a good experience talking with a sales executive, visiting the company office or buying a product or service, he or she will recommend us.
Recommendations must be the main way to attract potential clients, and they come from happy customers. Sometimes a little detail or some reward could turn a regular customer experience into something to remember. To achieve this, custom plastic products might come in handy.
There are many ways to enhance our product, service or customer experience. For example, one of the most common ways is giving away some tokens to the prospects who visit your business. Another option is to place special decoration in your offices or have your employees wear something distinctive. One competitive advantage could be to give away accessories for your products in retail.
Here are some ideas to gladden your prospects and clients with custom plastic products.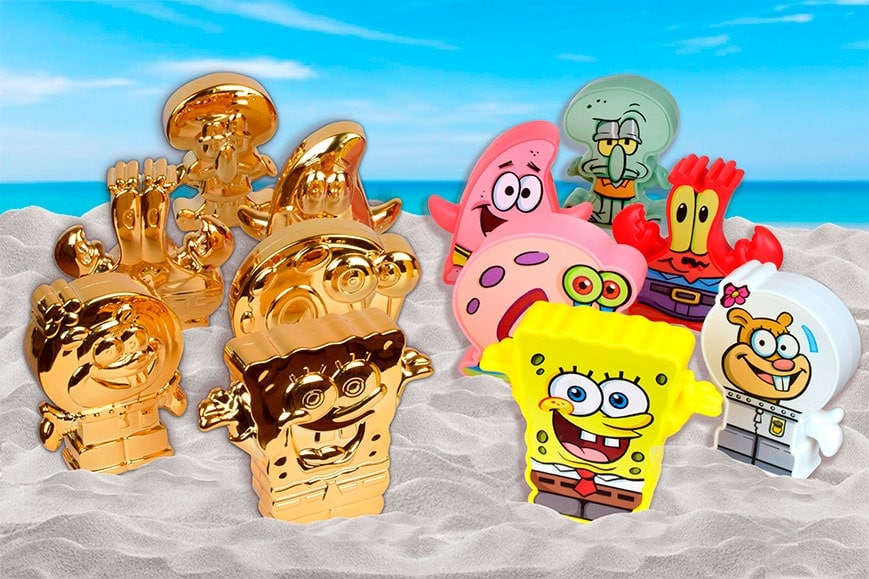 Promotional Items
There are many kinds of promotional items. You probably know the most popular: pens, drinking bottles, calendars… but you can also be very original regarding your promotional items.
For example, if your business consists of dental clinics, you could give plastic plates for toothpaste. It would be something useful, practical, related to your brand, and very cheap to produce.
If your business is food-related, you could think of plastic straws for your customers to show them your social responsibility and eco-awareness.
Plastic containers
Another common product to please your consumers are handy containers, these are a good way to keep their food, their office stuff or even some jewelry, there are a lot of possibilities! Sometimes companies include special containers on their regular food offers to promote a new product or flavor.
Plastic containers are colorful and functional items that can be attractive to your final customers when they visit you.
Home products
There are many kinds of home products to marvel your client. When you know your final customers' needs or hobbies, you are able to create something they could treasure or find very useful in their day-to-day life.
You can make glasses, pots and all kinds of cutlery for the kitchen. Ergonomy and design are the main fields for innovation. Surely you have something in your kitchen with a brand labeled on it.
Bathroom products can be an exciting idea. Original soap or toothbrush holders are practical and they remind your client of your company on a daily basis. Some makeup or fragrances containers might be a good design element.
Cars are also a great target for some industries. Creative cell phone holders, windshield accessories and passengers comfort products are just a few examples of appealing ideas.
Home products don't have to be just related to your products or services, but with your customer's interests.
Plastic toys
Toys are one of the most popular products when it comes to promotional purposes. They are very useful because there are different kinds of them, and they can match your prospects' interests.
Collectible toys are treasured by their owners. They bring to mind different memories: their favorite cartoon, a childhood movie, their number-one football team... This kind of toys are equally enjoyed by kids and grown-ups, that's why the decoration process is really important: every little detail counts.
Preschool toys, on the contrary, usually don't require usually too much work on decoration. Although they are each day more and more complex, preschooler toys are the easiest to manufacture: they usually just need the injection molding and the assembly processes.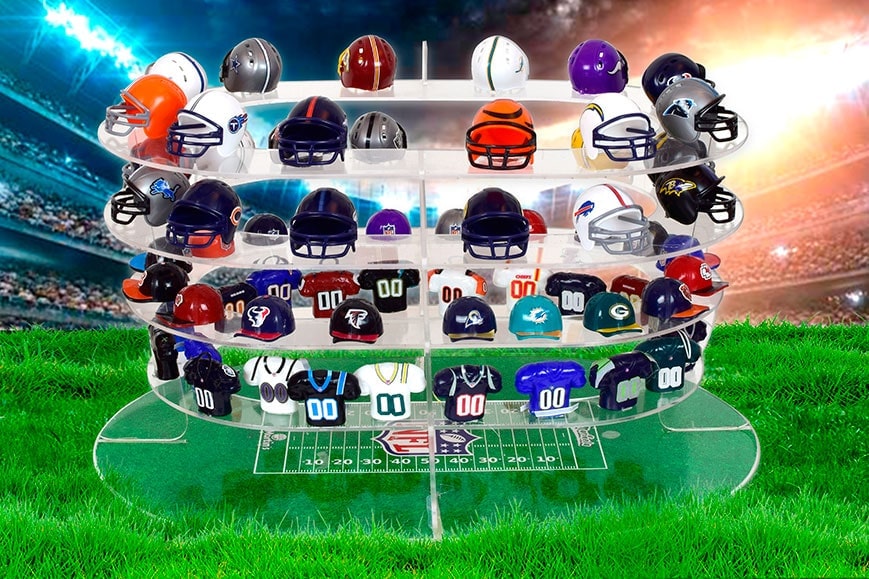 Board games are very popular among kids and adults. Some brands have made their own board game related to their company. Games can be recreational and educational, and plastic parts as dices or tokens are easy to produce.
Collectibles, board games or preschool toys might have electronic components. The most important thing you need to know concerning this is that the electronic parts are produced separately, so you just need to make some space for them in the product.
Now you have some ideas respecting plastic products to improve your company strategies, but you need to know how much they cost.
Injection molding costs
It might be difficult to answer directly this simple question: "how much injection molding costs?". However, if you already have a big picture of what you want to produce, you can it's easier to come out with a budget.
What do you want to do?
This is the most important question. You can make both ends meet if what you want to do is already available: for instance, plastic parts that are in the market or designs or molds that someone else has already made.
In Martin's plastics, we can help you to reduce your budget or to make your project viable.
When do you need it?
If you're not in a hurry, and you have at least a couple months and a half, you can think of creating something entirely new. Ten weeks is the minimum time needed for a completely new product to be manufactured.
How much should you produce?
The final cost of the project will depend on the number of pieces being produced. Consider that a tiny piece mold can cost between 10,000 and 20,000 dollars. A bigger mold can cost up to 200,000 dollars.
Then if you want to manufacture a hundred pieces and the mold costs 10,000 dollars, each piece would cost you a hundred dollars without material and production costs. But, if you produce 100,000 pieces, the cost per piece reduces to 0.1 dollars.
A good recommendation is to think about the product final price (or the final benefit). It should be ten times more than the cost of the mold. For example, if your mold costs 10,000 dollars, you should get incomes for 100,000 dollars at least from your product sales.
You need to give thought to material costs too. One kg of plastic costs one to six dollars, depending on the quality.
A guide to evaluate the cost and viability of your project
To help you work out a budget, we created this costs and viability guide.
1. Will your project generate sales or another kind of benefit to your customers?
If it will generate sales, keep reading, if not, jump to the third point.
2. Will the project generate more than 100,000 dollars of income?
If it will, keep reading, if not, go to point 5.
3. How many pieces will you produce?
If you want your product to generate income, you need to divide the number of estimated total incomes by the number of products you want to create. This will be the total cost of the product sales or the total cost of the generated benefit.
4. What size and characteristics will your product have?
If you want to go further with your budget, you need to answer this to some specialist. In Martin's plastics, we can help you with this step so you'll be able to have a more accurate budget.
5. What if my product custom manufacturing is not viable?
If production costs or estimated incomes don't fit with your company expected results, there might be other options for your project. It will be the same if your estimated incomes or benefits are not at less 100,000 dollars.
A specialist can help you to reduce costs or give you ideas on how to make the project viable. She or he has more experience and tools that will prove very useful in your project initial planning.
In Martin's Plastic, we are able to help you shape your project step by step with the best solutions for your company. We have a lot of experience in planning, product designing, manufacturing processes and even storage and distribution.
Contact us and we'll be glad to answer all of your doubts and concerns.